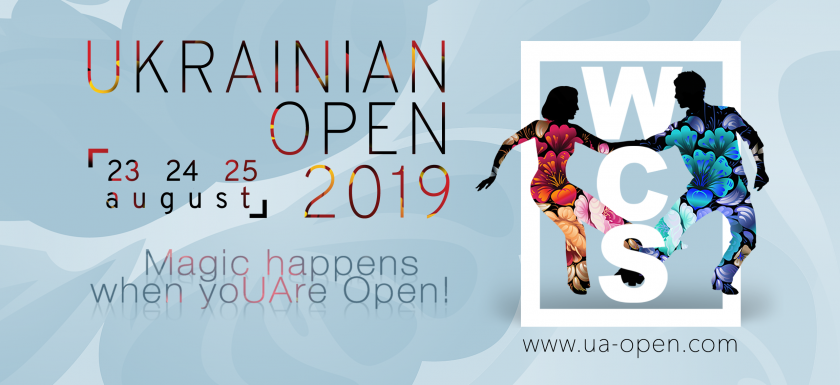 Reading time : 5min
The third edition of the Ukrainian Open WCS took place from August 23 to 25 2019 in Kiev. Tatyana Kizeeva & Natalya Kane the two event directors talk about the purpose of the event.
We create this event for several reasons : to develop west coast swing in Ukraine, to inspire Ukrainian people. They can see international dancers, various styles and levels, they can see the pros in real life, not only on youtube. I really like to make Ukraine more popular in Europe, we have something to share, nice people, nice food, nice touristic spaces.

Tatyana & Natalya
The venue & the city
The venue is located in Ramada Hotel Encore at 20 minutes by taxi/shuttle/uber from Kiev city center.
Take some time to visit the center, thanks to the two-hour tour of the city organized by Tatyana or by yourself with the free shuttle from the hotel.
St. Sophia's Cathedral

Bohdan Khmelnytsky Monument

St. Michael's Golden-Domed Monastery

Street art in Kiev
The hotel is located in a modern mall, the reception, restaurant, room service and bar are open 24 hours a day!
Inside the mall, there are restaurants and a super-market with everything you need, food to take away, cosmetics, fruits, vegetables…
The room price included an awesome breakfast until 10am (11am the week-end).

Rooms are very confortable and spacious with an iron useful for competitions.

The event's reception, workshops and parties are in the mall, you can keep your dance's shoes from your room to the parties and workshops.

The reception is well organized, every trainee has their own envelope, with their strap, bib, safety pin and the schedule.

The workshops
There are 3 levels :
– newcomer/novice,
– novice with 10 WSDC points minimum intermediate
– advanced/allstars
Levels are determined with your WSDC points or your auditions results.
(pass prices are respectively half price and free for the advanced and allstar division)

The Teachers for the all week-end, are Paul Warden, Inga Kurcisa, Stacy & Hugo, Pavel & Marina, Victoria & Ben, Artur & Ilmira.
Workshops content was very interesting for all the levels, levels were homogeneous but groups were a bit unbalanced (lot of followers).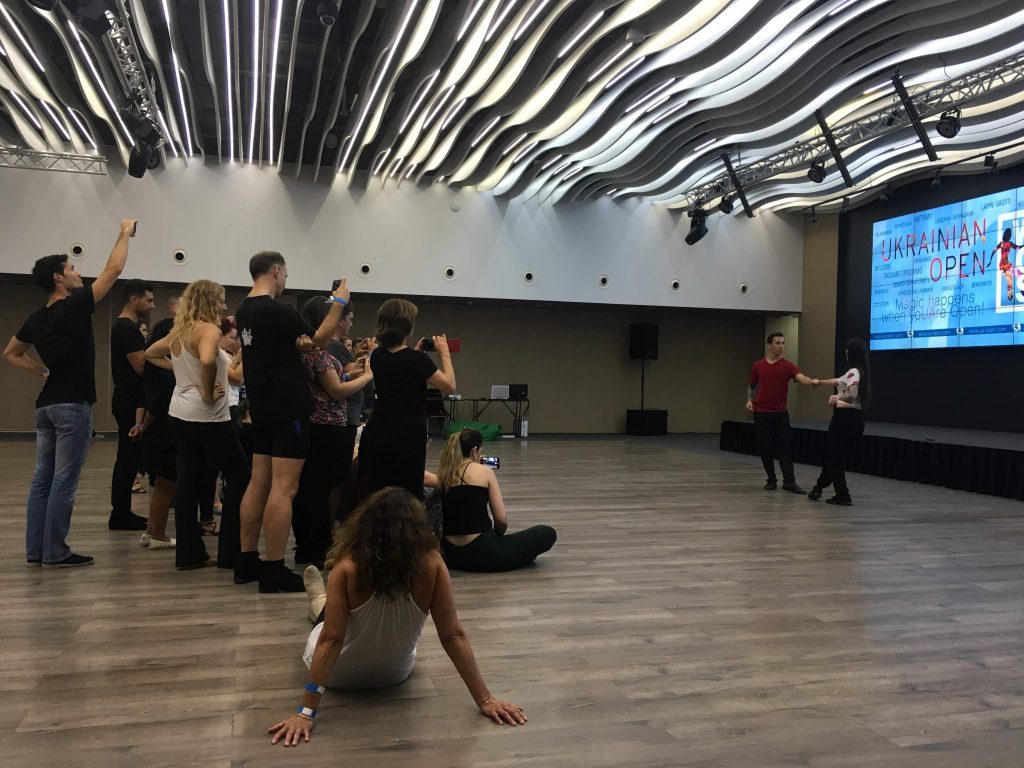 Parties & Competitions
A very social warmful pre-party on thursday & 3 parties with competitions, shows and social dance until breakfast, all animations were great, but a social animation to introduce social parties would be great next year.
A lot of people played the game for the movie night party on saturday night.
Competitions were very fair-play and well organized, "the marshalling chair bus" was a great idea!
The dancefloor is very spacious: 650m2, so good for social and competitions!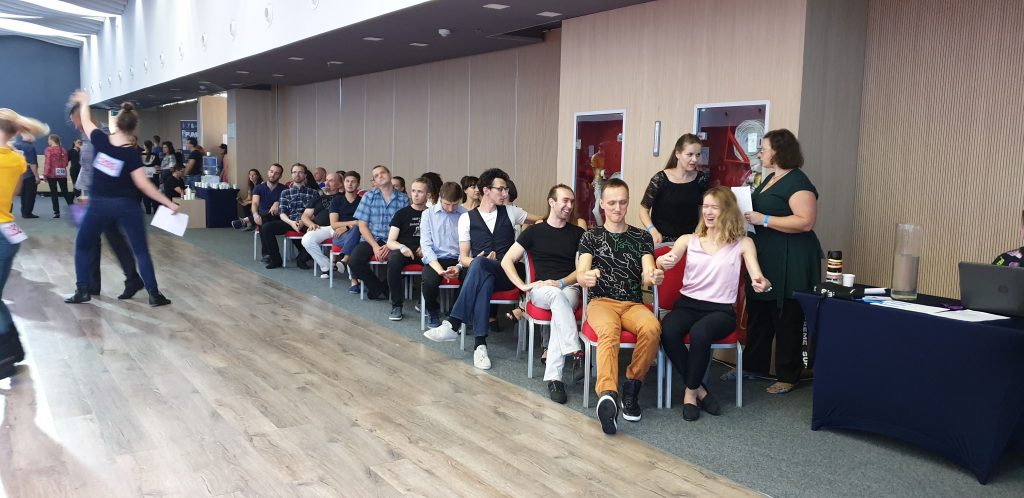 Ukrainian Open state of mind is fully represented by the ProAm JnJ. All the pros were very smiling and kindness.To be very fair, the chief judge has picked novice & intermediate amateur in final…
---
Testimonials
I really liked the shows, the warmful atmosphere during competitions. The ProAm jnj with very warmful pros and very fair. I loved the trophee for the biggest team, the french team this year, it was a very nice present, and it encourages to take part to the event. During all night there were a free water cooler, glasses with a marker to write your name on it, and some very good biscuits.

Improvements points : The buffet dinner was quick but it could be better next year. Social dancing was good but a lot of people left the dancefloor after shows. It will be better to begin the social dancing with a kind of social game.

Saska
Positive points: atmosphere, social, level of dancers.
To improve: the schedule : The lunch breaks are too short and unsuitable. The venue is far from the city.

Sergey